International DJ Supermarket vol. 2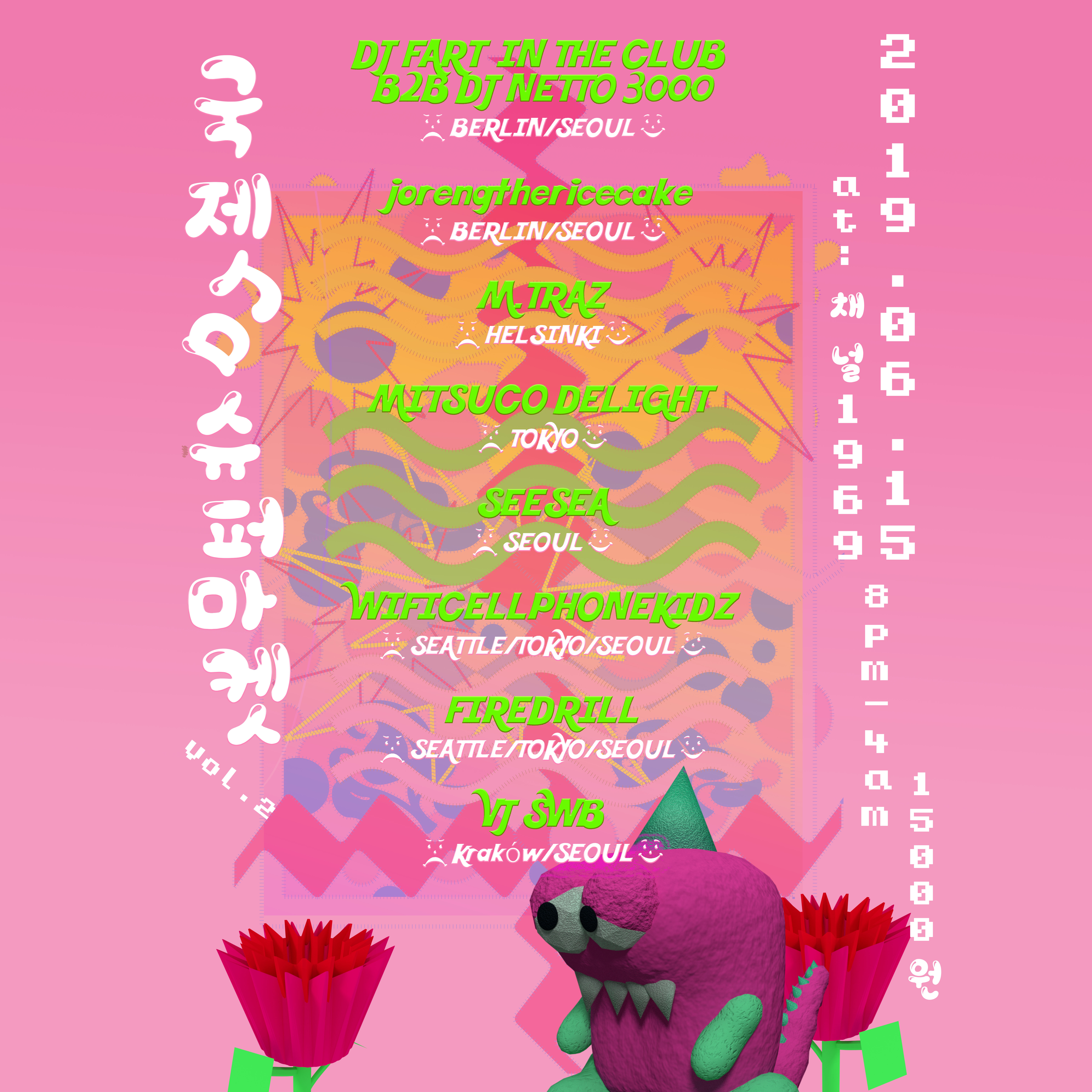 We're holding International DJ Supermarket vol. 2 this Saturday June 15th at Channel 1969 in Seoul. Its our first time organizing an event at 1969. I designed the flyer together with Kiki.
I'm always glad Seesea agrees to play our events, still one of my favorite DJs in Seoul. Should go well with our new all-ponchak live set for Wificellphonekidz. Mikkotraz is in Seoul during this time, so I asked him to play. He's a juke/footwork producer from Helsinki, Finland. Mitsuco is also coming from Tokyo. DJ Fart in the club, originally from Seoul now living in Berlin is going to b2b with DJ Netto 3000, as well as Jorengthericecake. On visuals we have Sewingbugstudio, from Seoul now based in Krakow, Poland. So I guess the event is really "international" this time hehe.
I'll play some kind of vinyl set consisting of the old Korean records I found on a recent trip to Busan, and some house/italo/acid stuff.
You can check more event details on faceblock.